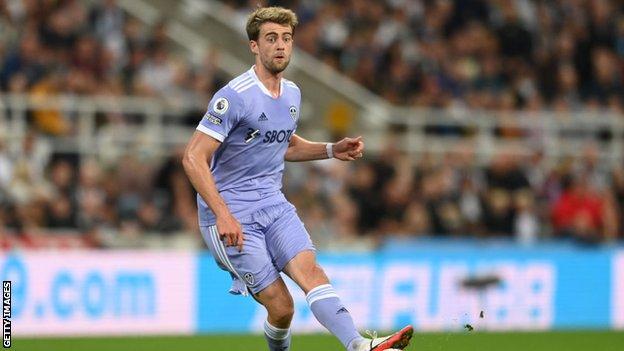 Leeds United manager Marcelo Bielsa said he was worried about Patrick Bamford's failure to recover from a foot injury he suffered last month.
Bamford, 28, last played in December when Leeds' 2-2 draw against Brentford.
Bielsa said he "can't predict" when the athlete will return to the side even though his injury has not improved.
"He hasn't played for 15 games so far, how can I not be worried?" said Bielsa.
Bamford, who have suffered last -minute injuries this season, has made just six Premier League appearances and picked two.
"He's still having problems under his leg and he hasn't started jogging," Bielsa said.
"His condition is continuing and we can't predict when he will come back because it's about the pain going away and he can start jogging again.
"From the beginning the pain didn't end."
Leeds have also missed Kalvin Phillips and Liam Cooper since suffering hamstring injuries in December, but Bielsa said they were both in the "final stages of their return" and that could be revealed in the media. next week.
Leeds face Aston Villa on Wednesday because, for Bielsa's side, it is their first game since January 22.