Trainer Wesley Ward got the authority Dec. 9 to sell 14 horses he has in training for owner/breeders Ken and Sarah Ramsey at the Keeneland January Horses of All Ages Sale as part of an ongoing lawsuit to recover nearly $ 1 million in alleged unpaid training bills.
"The judge granted our motion, and we are putting the horses into the January sale," said Grahmn Morgan, an attorney with Dinsmore & Shohl, who represents Ward. "The motion was made to escrow the funds and that is what we will do per the order. The funds are to be held for Wesley's benefit but there are still issues that need to be resolved. Wesley is very pleased with the outcome of today's hearing . "
The hearing, held before Jessamine (Ky.) County Circuit Court Judge Hunter Daugherty, addressed a Dec. 2 motion filed by Ward to sell the horses because "Ward Enterprises has taken numerous steps to mitigate its damages."
The trainer said he had a previous arrangement with Ramsey earlier this year to receive $ 100,000 per month until the outstanding debt was paid but that Ramsey only made one payment. Ward said in his motion that Ken Ramsey also has refused to allow him to race certain horses in order to generate purse money to go toward the debt.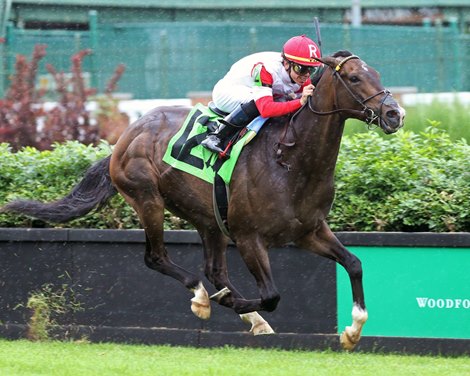 Ramsey Solution wins a 2020 allowance optional claiming race at Churchill Downs
Sign up for BloodHorse Daily
"Ramsey has refused to cooperate with Ward Enterprises' reasonable efforts to mitigate damages with respect to the remaining 14 horses," the motion stated, arguing that selling the horses pays down the debt and stops the accumulation of more than $ 1,500 per day in training costs .
On Dec. 7, attorneys representing the Ramseys filed a counterclaim against Ward that includes allegations of breach of contract, breach of fiduciary duties, breach of good faith and fair dealing, and unjust enrichment. Listed in the counterclaim are allegations that Ward failed to follow expressed directives from Ken Ramsey about where his horses were to be shipped to race, for failing and refusing to "train and race consistent with their long-standing agreement," and for refusing to return all the horses when requested. Ken Ramsey reportedly fired Ward as his Nov trainer. 10, according to court documents.
The Ramseys also filed an objection to the motion to sell the horses arguing that even though Ward holds an agricultural lien against the horses, he is not entitled to sell them without first obtaining a judgment for the debt. The exact amount owed to Ward is one of the issues disputed in the case and is still to be resolved. In addition, the Ramseys claim that none of the 14 horses "have been properly prepared for sale as industry standards dictate.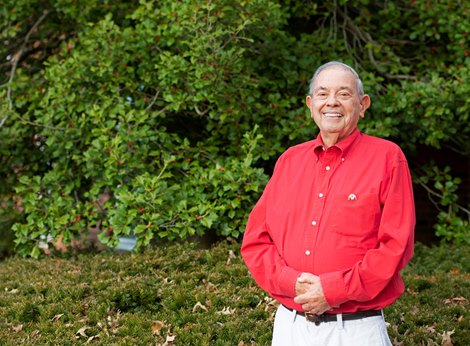 Ken Ramsey
"Worse yet, because all of the horses would be sold as racing prospects, Mr. Ward's actions (not training the horses for many months) will seriously depress the sales price of any of the horses," the Ramseys' objection states. "This lack of racing and training will not go unnoticed by any prospective third-party buyers at Keeneland and any order to sell the horses now would only further exacerbate the damages to the Ramseys as a result of Ward's actions. The sale of untrained, unexercised 2-year-old horses at the January Keeneland sale is not commercially reasonable. In fact, it is commercially unreasonable as any horseman would know. "
Ward told BloodHorse after the Dec. 9 hearing that none of the Ramseys' horses have missed a day of training and that he has recorded all works and gallops on video, including interviews with exercise riders and assistant trainers about how the horses are doing. All the horses are now stabled at Turfway Park.
"These horses will have ample works so Mr. Ramsey can get the most money he can," Ward said. "These are good horses; they are excellent horses with bright futures."
As with Ward, Ramsey was sued by trainer Mike Maker for an outstanding debt earlier this year, specifically for an alleged $ 905,357. Ramsey made some payments to Maker but the trainer ended up going back to Fayette (Ky.) Circuit Court with a motion compelling Ramsey to pay an outstanding balance of $ 505,385. Ramsey and Maker eventually reached a settlement.
The following horses owned by the Ramseys will be offered at the January Horses of All Ages Sale at Keeneland, held Jan. 10-13:
Older Horses
Artie's Princess G2SW, 4yo f, We Miss Artie –Stormkeeper 8-5-1-0, $ 260,253
Ramsey Solution G3SP/SW, 5yo g, Real Solution –Dynarhythm 11-5-3-0, $ 441,063
Chasing Artie SW, 3yo g, We Miss Artie –Frisky Kitten 6-3-1-1, $ 143,027
Train to Artemus Winner, 3yo f, Upholstery –Pay Day Kitten 3-1-0-1, $ 59,285
Royal Kitten Winner, 3yo g, Kitten's Joy –Curlins Queen 4-1-0-2, $ 14,093
Bitten by Kitten Placed, 3yo f, Kitten's Joy—Rare Bit 2-0-0-1, $ 8,575
Casanova Kitten Winner, 4yo g, Kitten's Joy—Spectacular Tale 7-2-1-1, $ 56,124
2-Year-Olds
Economic Hangover, Unraced, 2yo f, We Miss Artie—Dark Rain
Frosty Paws, Unraced, 2yo c, Frosted –Lady Kitten
Gambling Tzar, Unraced, 2yo c, Tapizar—Bet On Kitten
Parents Pride, Unraced, 2yo f, Maclean's Music –Ava's Kitten
Pillbox, Unraced, 2yo f, We Miss Artie—Endless Fancy
Plan of the Day, Unraced, 2yo f, Maclean's Music–Stormkeeper
Profit Hunter, Unraced, 2yo f, We Miss Artie—Tough Business
.